When it comes to the Windows XP operating system, there are a surprising number of hidden features, shortcuts and other aspects you might not have ever known about the OS (operating system), despite how long Windows XP has been in existence. These different features make using the computer easier, both on its own and if you have the computer connected to a network. These eight hidden features should greatly improve the overall service of the operating system and improve your total productivity.
FILES AND SETTINGS TRANSFER WIZARD

If you visit the Files and Settings Transfer Wizard located in the Control Panel, you're actually able to directly transfer documents from the computer to any other computer connected to the network. You just need to click and drag files into the transfer wizard, and from there you are able to select exactly where you want the files to be sent.
Click Start
Click All Programs
Click Accessories
Click System Tools
Click Files and Settings Transfer Wizard
Click Next
Click the computer you wish to transfer files to.
Click Next
Select the drive you want to use.
Click Next
Click Settings Only
Select Files Only or Both Files and Settings depending on what you want to send.
Click Next two more times
Click Finish
BUILT IN BACKUP

Chances are that, at some point in time, you've had your computer shut down unexpectedly on you, causing a significant loss of work. There is nothing more frustrating than losing a good deal of work because the computer couldn't handle some of the given tasks. However, Windows XP actually has a built-in backup system. This system allows you to back up data to a connected hard drive or flash drive. You can also add a backup feature where you transfer information directly to a CD.
Click Start
Click Run
Type NTBACKUP and press Enter.
Select the Backup tab
Click the File/Folder you want to backup
Click the option to place a checkmark by it.
Type in an output filename at the bottom of the window.
Click Start Backup at the bottom, right corner
Click Start Backup again.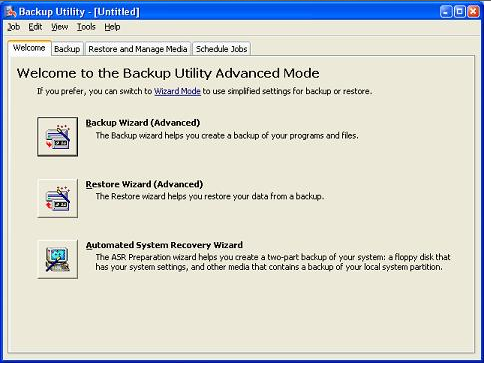 The Windows XP Backup utility.


ACCESSIBILITY OPTIONS

Not everyone is able to read the small text and displays on Windows XP. Thankfully, Windows XP has features for individuals with disabilities or visual impairments who struggle with this information. In the Display feature in the Control Panel, you can change the text size, scroll bar size, color scheme and add visual indicators instead of sound effects, should you choose. You can even alter some features to use a single key instead of multiple keys for launching tasks, which is helpful for individuals who are not able to use a full keyboard.
Click Start
Click Control Panel
Click Appearance and Themes
Click Display to reach these options.
COMPUTER MANAGEMENT

In the computer management feature of Windows XP, you can control many functions of the OS from a single screen. This way, if you want to make adjustments, shut down programs or monitor power usage you are able to do so from there, instead of having to search around and selecting different resources on the computer.
Click Start
Click Control Panel
Select Performance and Maintenance when viewing by category
Click Administrative Tools
Click Computer Management.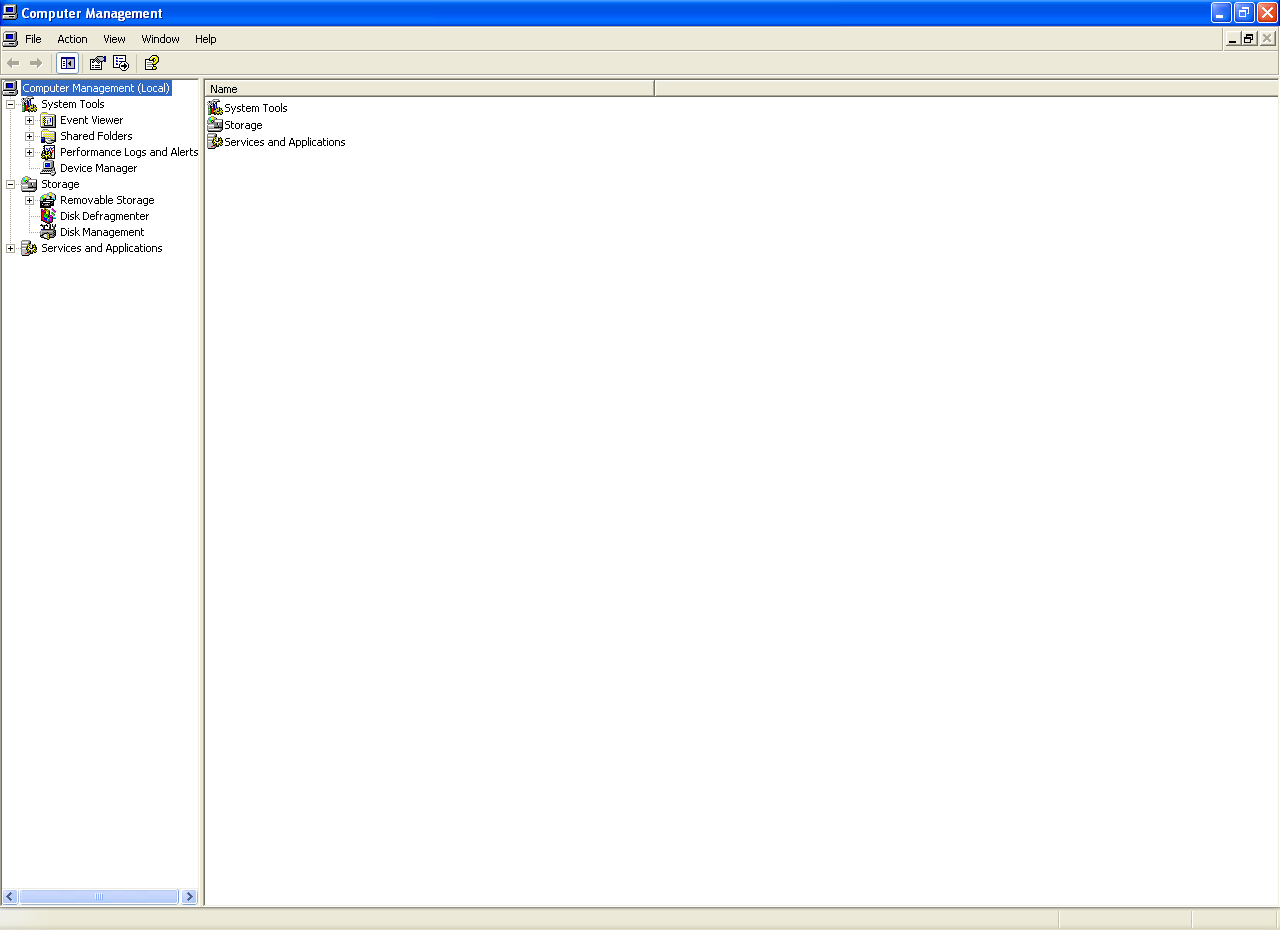 The Windows XP Computer Management utility.


EVENT VIEWER

The event viewer allows you to monitor and look up logs saved by Windows. Whenever a system error occurs, you can read this information in the Event Viewer.
Click Start
Click Control Panel
Click Performance and Maintenance
Click Administrative Tools
Click Computer Management
Click Event Viewer
SHARE FOLDERS

You've probably used the shared folders list before, but you are able to actually share the information with remote users. In the Sessions List you can see all remote users who are connected to the computer. From there, you can drag the shared folders and different files from your computer to the Sessions List to transfer important information.
Open Computer Management (see previous tip)
Click System Tools
Click Shared Folders
Click Shares
Select Action
Click New File Share
Click Create Shared Folder
SNAPSHOTS

System Restore records snapshots of your computer system and configuration, so if you need to restart or reboot you have this information on hand. Simply launch the System Restore feature, and you can access these snapshots of the registry, should you ever need the information.
Click Start
Click Help and Support
Type System Restore
Press Enter and look over the the files for the snapshot.
USER RIGHTS

In Windows XP Professional, you can access the user interface and set permissions for different users (including giving out usernames and passwords), so not every user is able to access the same information or view the same data, should you want to protect content.
Click Start
Click Control Panel
Click User Accounts
Click Create a New Account
Choose whether that person is an administrator or limited and click Create Account.

An administrator has access to all files on your PC, while a limited account acts like a Guest in that they have limited access to your PC.

Have some other great hidden features you would like mentioned from Windows XP? Let us know in the comments below!