OPTION ONE
Create the Password Reset Disk
1) In the Windows start menu search box type "pas" (without the quotes) select the "Create a password ..." link, there will be no UAC prompt but it will ask you for the "Current User Account Password" enter it and click next.
2) Insert the desired media you intend to use, then select the drive the disk is in, then in the wizard click next, then next again when it completes.
3) Then click Finish to close the wizard.
OPTION TWO
How to Use the Password Reset Disk
1) At the Windows logon screen, you'll get the "Reset Password" option when you enter an incorrect password, or if you just want to change the password, do as I did and type 1 in the password box and hit enter, then select "Reset Password".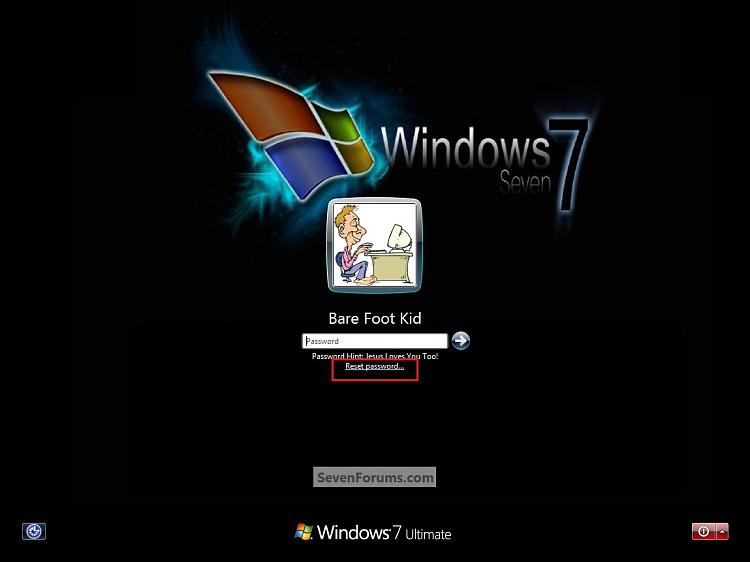 2) In the wizard that opens click next, you'll then be prompted to create a new password then a conformation, then click next.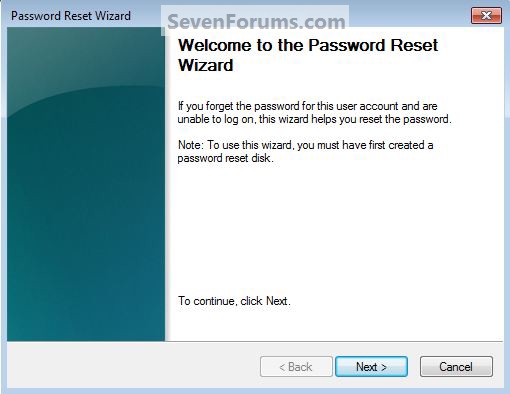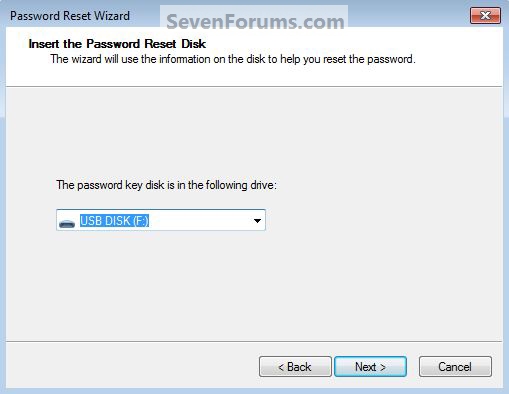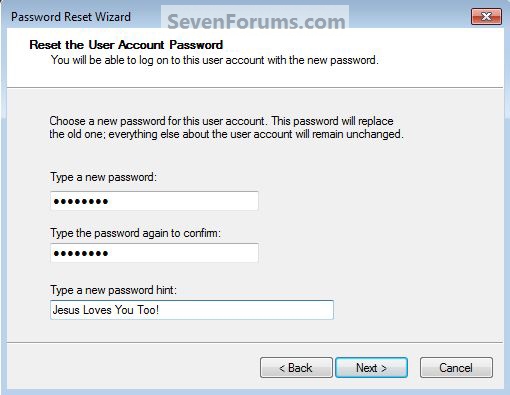 3) When it's done click finish to close the wizard.
You have now reset the password.
Read Below before use
If you forget your Windows password, you can use this password reset disk to create a new password. It is recommend that you create a password reset disk when you create your password, so you don't lose access to your files and information.
Note
A password reset disk can only be created for local user accounts. If your computer is on a domain, a system administrator can reset your domain password.
You must have either a USB flash drive or a Floppy drive; it will not be created on a CD or DVD.

Information
The disk can only be created from within Windows.
The disk will only work for the OS that it was created in.
This tutorial will also work for Windows Vista.
Warning
Care must be taken where the disk is stored; anyone that can gain access to the disk can reset the password